Card Caravan #28: 7 Things
Today starts the next of our 2 week challenges here at The Hybrid Chick. As you know, we also start off by sharing the top picks from the previous challenge.
Here are Melissa's picks:
Congratulations artists! Please feel free to grab our badge for your blog
Now for the new challenge. Since this is the last challenge in the month of September, I used the month as my inspiration. While September is the 9th month of the Gregorian calendar, the word September is from Latin and actually means the 7th month (and was so on the Roman Calendar). Enough of this history lesson! The challenge this time around is to use 7 things on your card or project.
When I first started working on my sample, I started kicking myself for coming up with this theme. 7 things! That's a lot!! But as I designed my card, I found I had to leave some things out to reduce it to only 7 things! It really isn't hard to include 7 items on your card. Let's take a look at the samples from the Card Caravan Crew so you can see how easy it is to do this!
Melissa used Falling for You by Sweet Digi Scraps to create this beauty.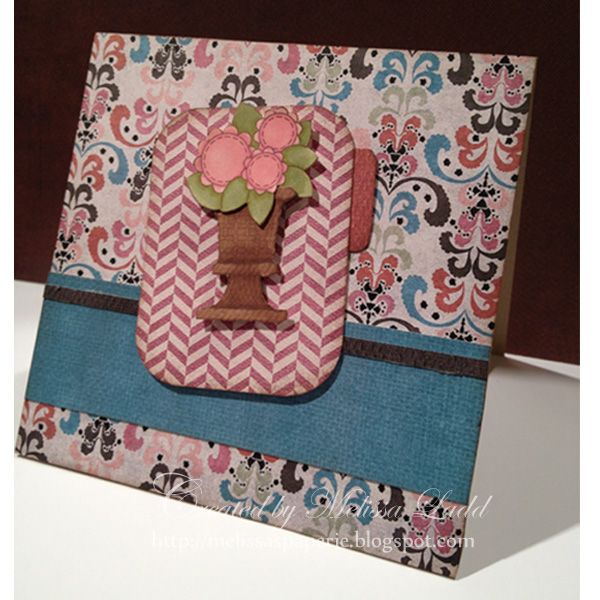 Her 7 items are:
5 different digital patterned papers
2 stamps (basket and flowers)
I created this Halloween card using Halloween Party Scrapbook Kit by Quirky Twerp
My 7 items are:
2 patterned papers
1 bracket trim
2 patterned papers for oval frame
1 vintage image on frame
1 Sentiment tag
Jen is already thinking Christmas and created this card using Wish List Letter to Santa by Etc. by Danyale.
She used 7 pearls on her card.
Indah created this beautiful card for the challenge using Elise's Pieces' Many The Miles kit
Other Articles by scrappycath: