Card Caravan Challenge #15: A Sketch
Hi everyone, It's Julie here with the latest challenge.  We all have days when crafting inspiration is lacking and one of the tricks I've often found helpful in those times is to start with a good basic sketch. 
Before we get to that though, a big thank you to all of you who joined in Cathy's lucky/green challenge. It was lovely to see so many fabulous entries.  Cathy's top three peeps are:
Congratulations to you! Feel free to grab our badge for your blog.
Now onto our sketch and the inspiration from the team. Feel free to flip or rotate the sketch or to substitute shapes – as long as we can still see the sketch, you're ok.
Melissa created this oh so elegant card using  My Strength by Amanda and Nicole.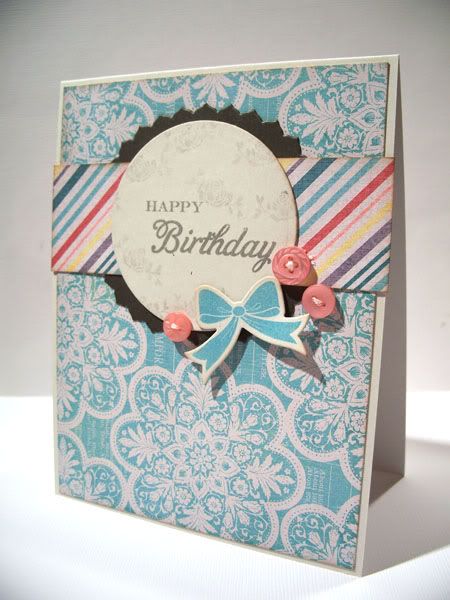 Jen created this sweet card using the Boutique collab kit Someone Like You
Next up is LuAnn's baby shower card using Wishing Well Creations' A Wee Bit Boyish kit and A Wee Bit Boyish Add on Paper pack. I love how she went for very untraditional baby colours.
Cathy created this very pretty card with Lucky Me by Elise's Pieces
Finally here's my card which carries on Cathy's butterfly theme. I've used Always and Forever by Mari Koegelenberg.
Well, I hope all that fabulous inspiration has got your creative juices flowing and I look forward to seeing your entries.


Other Articles by UKJem: