Card Caravan Challenge #11 – Punches/Dies
Welcome to our next Card Caravan Challenge!
I'd like to take a moment, on behalf of the entire Card Caravan team, to thank you all for playing along with our last challenge which was to include some sparkle on your card/projects. With each and every challenge, you continue to inspire and amaze us with your creativity!
At this time, I'd like to announce Julie's Favorite Peeps from the last challenge. In no particular order, they are:
Feel free to grab our badge to display on your blog!
Now, on to our new challenge – get out those dies and punches! I want you to use them in a new, unique way! Get creative with them. For example, you could create a flower using your scallop border die.
How about some Design Team inspiration?
Julie created this beautiful card using Read all Over by Elise's Pieces and On This Day by Quirky Twerp. She used a Cheery Lyn doily die and a MS deep edge punch:
Next, we have Melissa's oh-so-sweet card using Elise's Pieces Affirmation, a Mat Stack 4 Die from Papertrey Ink and sentiment stamps from Waltzingmouse Stamps: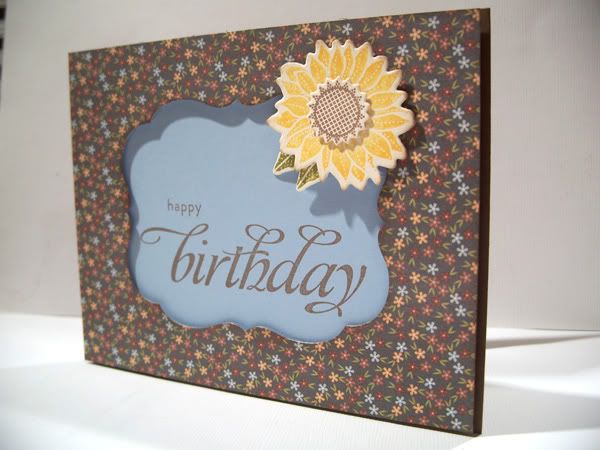 Cathy created this super sweet treat bag using the brand new Smitten kit by Sarah Jones:
I created my card using Elise's Young Love {Mini kit} and a Fiskars scallop edge punch to create a void in my patterned paper to stamp my sentiment:
Other Articles by wildblueeyez: