Card Caravan Challenge #5 – Homemade Flowers
Hi it's Julie here – ready to set our 5th challenge.
Before we get to it however, I'd just like to say a big thank you to everyone who took the time to join our colour challenge. We really do enjoy visiting to look at your entries and choosing the top three is no easy task!
It's a tough job but Cathy's managed to do it and here they are.
Congratulations ladies please feel free to grab our badge for your blog.
Now onto today's challenge. Anyone who has ever visited my blog will know that I love making flowers and, as I visit your blogs, I can see that I am not the only one. So, we want you to show us your card or other project featuring a flower you made yourself. Can't get too much easier than that.
The Card Caravan Design team has plenty of gorgeous inspiration to show you.
First up a wonderfully colourful card by Melissa. Melissa has used Danielle Engebreton's I (heart) Autumn kit on her card and a Papertrey Ink die, Bloom Builder #3, for her flower.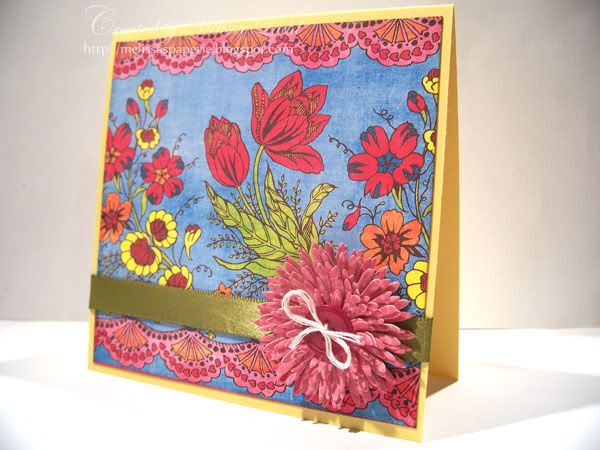 Sylvia's card features 'Emporium' by The Digichick Designers and a very sweet homemade rose bud.
Finally, here's my card which uses Vanilla Noir papers by Quirky Twerp along with Paper Flower Templates set 1 and Paper Roses both by The Cutting Files.
Other Articles by UKJem: