Hi All!  Elise here with a fun idea to get your kiddos helping with a smile.  Of course, my children are naturally well-behaved and don't need a job chart… oh, who are we kidding?!  They're little devils, I tell ya!   Anyway, I love having a job chart, not only to keep them and me on track, but also to provide some incentive to get the chores done without complaints.  I'm sure we can all agree that clean rooms, made beds and brushed teeth make for happy moms!
Here's what I used to make this chart:
A darling digital kit (I used Mari Koegelenberg and Melissa Wilson's new Back to School kit– it's absolutely adorable and had the "get to work" feeling I was looking for!)
My template– download here! I even included a sweet little coupon just for my hybrid chickies!
Presentation paper– I used HP Premium presentation paper because it prints so fabulously.
Kelleigh Ratzlaff's Mini Envelope Templates
Adhesives– I used Mini Glue Dots
Scissors– I prefer Cutterbees
Small bit of ribbon or other embellishments
Step 1. Use your digital kit to personalize the template, or create your own.  In case you have more than five jobs for your soon-to-be worker bee, I left enough room to copy and paste another row of jobs and squares.  For my son's chart, I added some cute elements from Mari and Melissa's kit to match his personality.  I used the Pea Alisha font on my jobs and days of the week.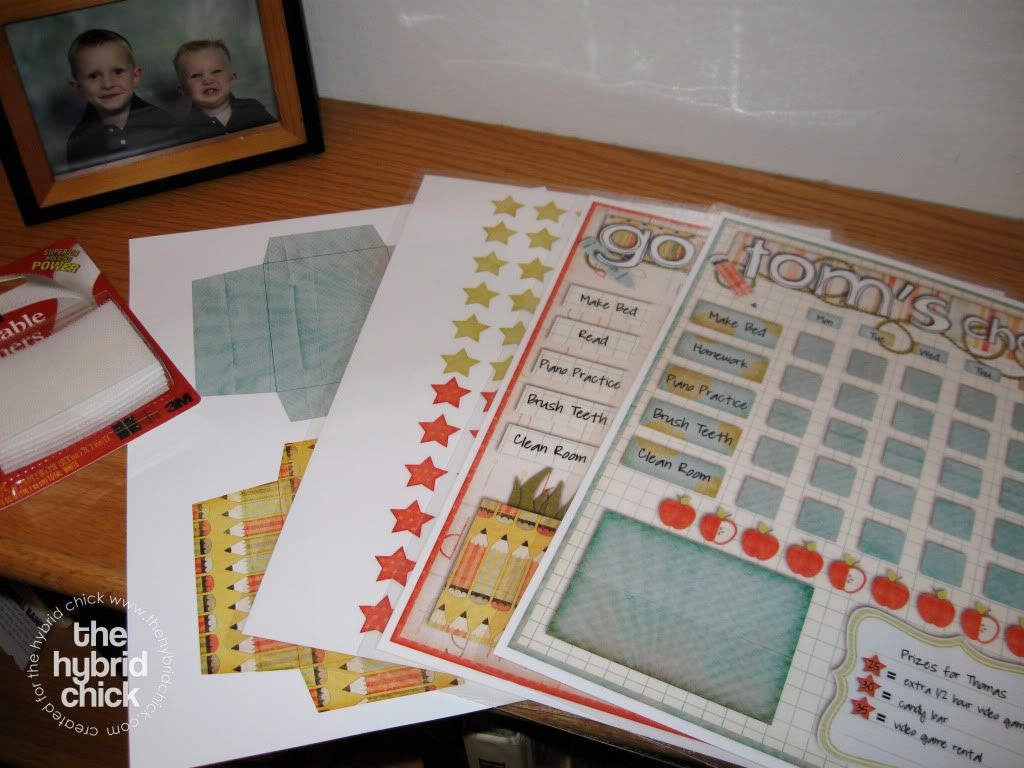 You'll also want to personalize one of Kelleigh's adorable mini envelopes.  We'll use this a little bit later in the bottom left square.  The bottom right square can be used for chore descriptions or, like us, for prizes.  I used one of the cute elements from the kit to write the prizes my kids can earn for completing their daily chores.  As my 8-year-old pointed out, I managed to do my math wrong and put his top prize at 35 stars when there are actually only 30 places to earn them!  Well, I told him, we'll just give you an extra star for each job you complete every day for seven days!  If you don't want to add that kind of confusion to your chart, be sure to put your top prize at 30– not 35– stars!
By the way, there is enough room on the star paper to place your envelope.  I can't stand wasting paper!
Step 2. Laminate the chart and stars, but not the envelopes.  The laminate layer gives a great sturdiness to the chart and will hopefully add to its durability.  I took my chart and the stars to our local office supply store and spent about $1.00 for each page.
Step 3. Here's the part you probably won't love unless you have a special love for scissors.  I'd suggest grabbing your Cutterbees and your newly laminated stars, your favorite chick flick, and a couple of treats!  Cut out the 36 stars and just envision the joy you'll have when your kids actually need to use all of them (well, 30 of them, plus six extra) when they are obediently doing their chores!  Cut out your mini envelope as well.
Step 4. Once your stars and envelope have been cut out, you can begin assembling your chart.  I glued the top tab of the envelope to the inside so that the top of the envelope will be open.  This is where you'll store your extra stars.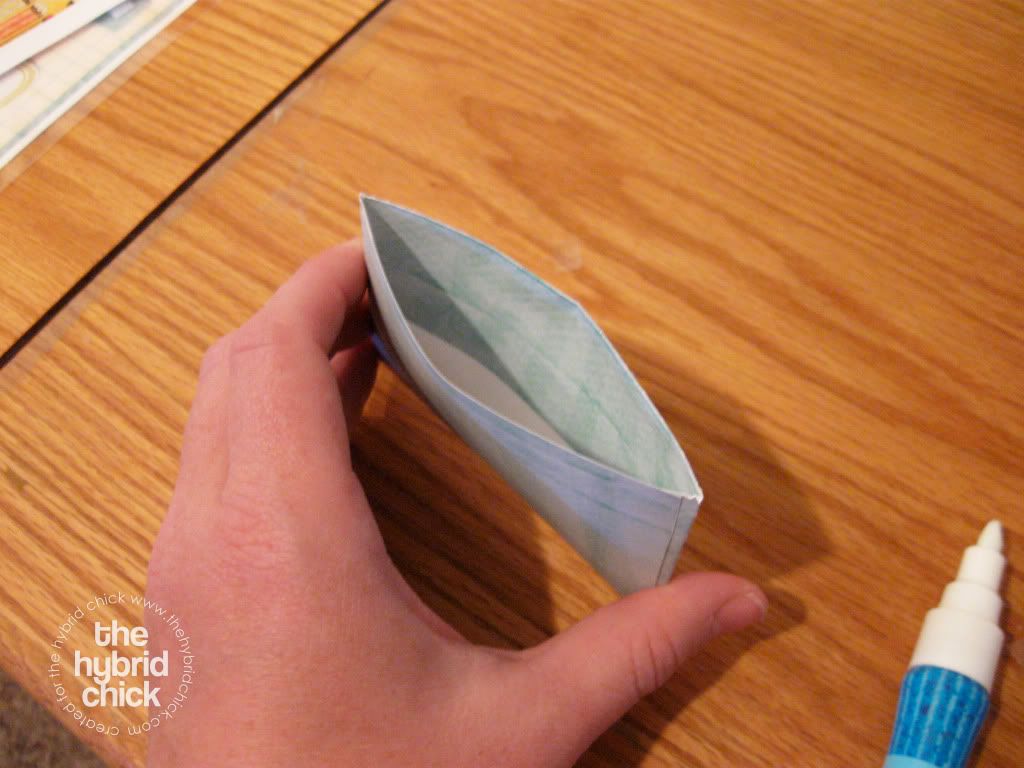 I used Mini Glue Dots to fasten the envelope to the lower left corner of my chart.
Step 5. Cut your reclosable fasteners (a lot like velcro tape) into small squares.  I attached the rough side to the squares on the chart and the softer side to the back of the stars.  Using these fasteners will keep your chart usable week after week and they add a bit of really cute dimension.  Store your extra stars in your envelope where they'll be in perfect reach for job-completing kids.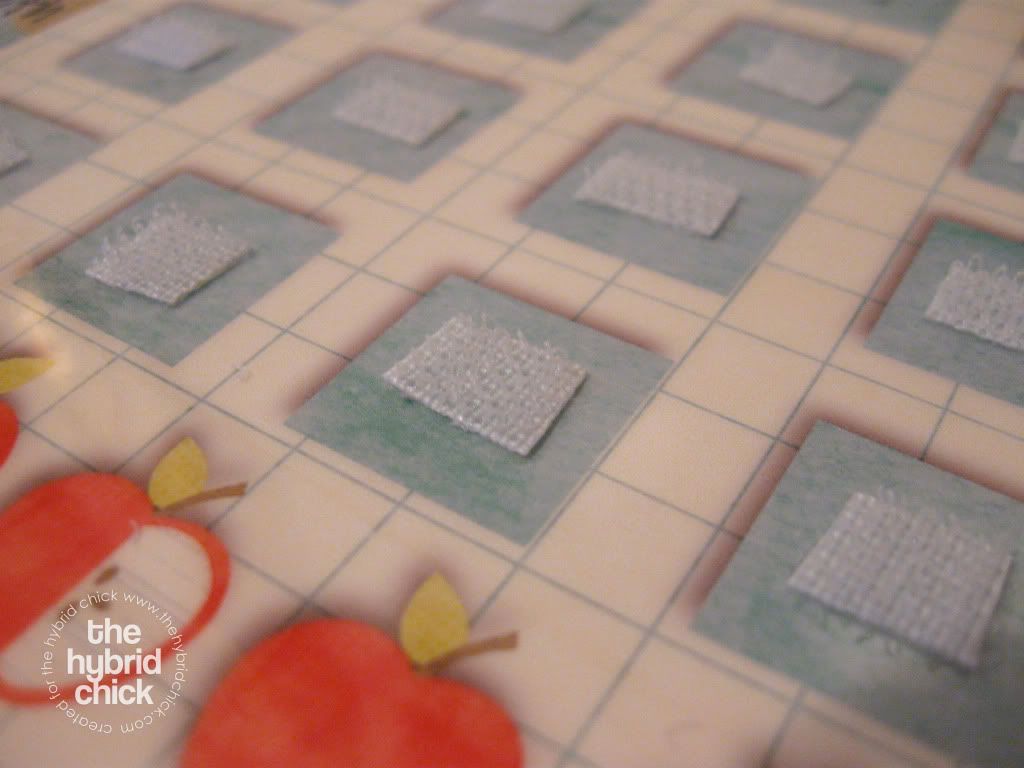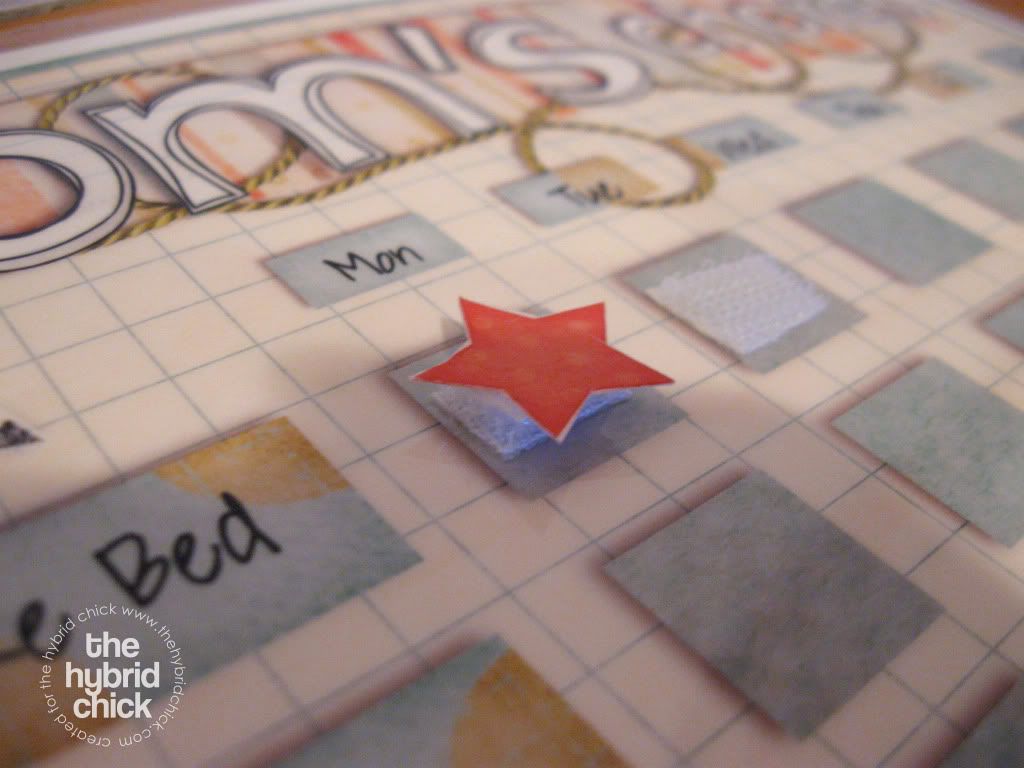 Step 6. I used a ruler to measure the center point on my chart, then punched a hole and tied a piece of ribbon from (Stampin'Up) to hang it up.  If you are making the chart for a girl, you could add a cute bow or a little flower.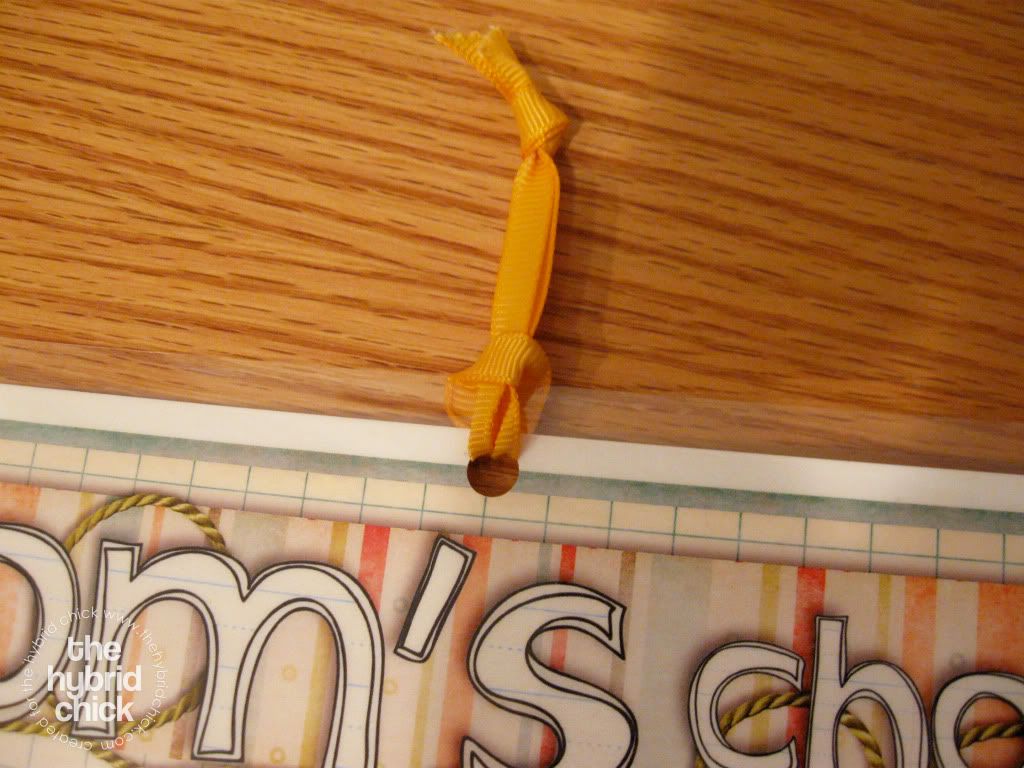 That's it! Now all you have to do is get those kids to work!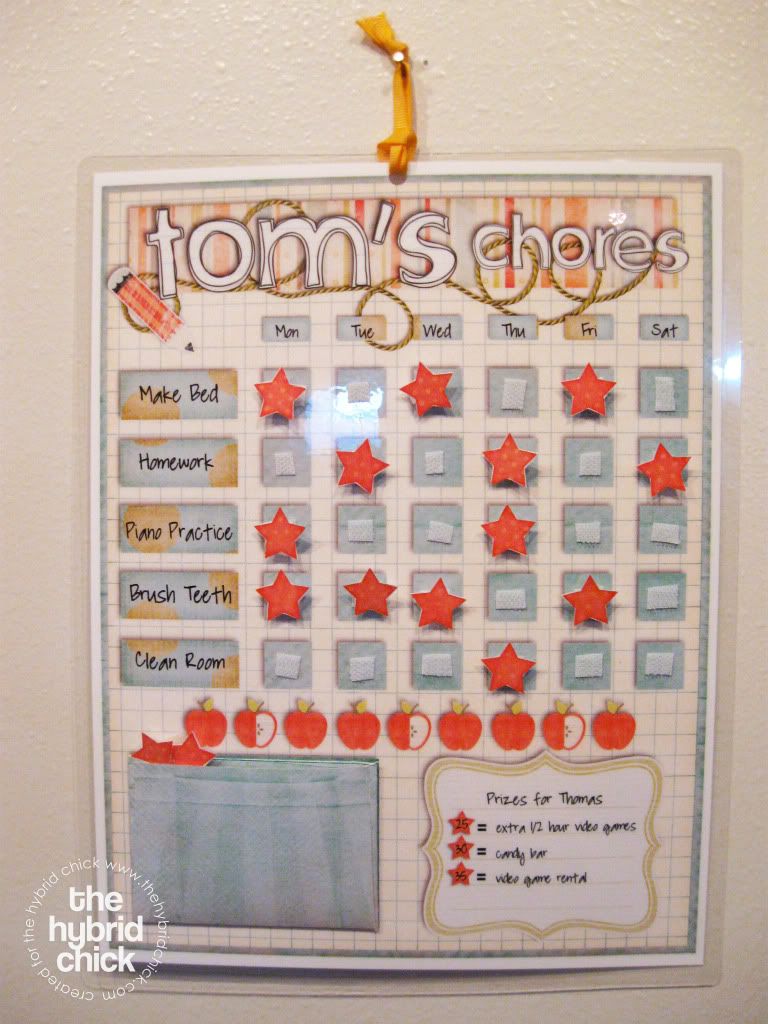 Other Articles by Elise Hansen: